Website Development &
Digital Marketing
Services
Succeeding with your Online Presence
We offer website design, e-commerce website builds, feature implementation, and custom requests to meet the needs of your business, as well as taking care of your digital marketing needs.
Website Development Services
Specializing in Custom Builds and Requests
Providing both in-house design services and outsourced design solutions, your design choice becomes a part of your brand as visitors view your online presence.  One easy first step is to research what type of design you would prefer, or find a project lead who has a good vision of the type of design which is desired.
In-House Design: We work with our designers and produce a website design deck for your approval.  We work with your requests and adapt as needed.
Outsourced Design: We can work with a designer your provide and build a site to their specifications.
Take your website to the next-level with specialized features, all of which we take care of in-house.  We are open to discussing what type of project you need done, and provide quotations before we begin.  All of our website builds are mobile friendly.
Common Requests:  Dynamic Page Elements, Whatsapp Contact, Web Chat Integration, Website Loading Icons, Dynamic Navigation Menus, Database Communication, User Logins, Website Store and more.
Specialized Requests:  We are available to speak with you about specialized website builds.  For those interested in DeFi and Blockchain, we provide services in this emerging industry.
We are capable of deploying website applications for your business, start-up, organization or project.  Utilizing our in-house code libraries and open source software solutions, we are ready to deploy solutions without excessive time to develop solutions which were already built by others.
Your Customized Web Application:  We build Web Applications according to your specific needs, gathering feedback throughout the process to improve and modify the product.  Terms for these projects are negotiable.  Generally, we create a beta launch to test and gather product feedback, and after additional changes are finalized, we release the finalized product.  Standard terms would include continued support 60 days after launch date.
Digital Marketing Services
Planning and Executing Your Digital Strategy
In the digital era of Facebook, Instagram, YouTube, TikTok, and Twitter, start-ups and established companies are turning to digital advertising as a solution to drive sales.  Developing a strategy for digital marketing requires preliminary research to determine target audience behaviors online, and crafting a digital strategy to reach those customers most likely to purchase your product.
Planning Social Media Strategy

Create a Digital Strategy
Audience Research / Customer Journey Mapping
Competitor Research
Ad Spend Budget Planning
Social Media Ad Management
Social Media advertising involves precise knowledge of industry metrics and setting realistic target objectives.  We track results, measure performance toward goals, and set realistic targets for ad expenditures.  Ultimately, delivering on clear goals must be the outcome from Social Media Ad Spend.
Social Media Management / Services

Facebook / Instagram Ad Management
Google Display Network Ad Management
Website Facebook Pixel Integrations and Monthly Reporting
Google Search Engine Marketing (SEM) and Google Search Engine Optimization (SEO) require technical expertise in navigating Google Search and Google Analytics, where organic search results are harvested to improve paid marketing campaigns.  We provide services for clients regarding SEM / SEO.
Social Media Management / Services

Google SEM (Paid Ads) Management
Google SEO (Organic Search) Management
Website Integration with Google Search and Google Analytics
Monthly Reporting, measuring website traffic and results of marketing expendetures
Operating from Singapore, TLCC Consultants Pte. Ltd. is ready to work with you to launch or revamp your business website.
Our company specializes in custom web development requests.  We work with business owners and managers on design ideas, website business writing, feature implementation and the successful launch of their website.
Remote Services Worldwide ∙ Singapore Services & Meetings
Articles
The year 2021 began with dramatic increases in valuations of public blockchain networks. Bitcoin's price quickly traded above $30,000 USD, …
Read More »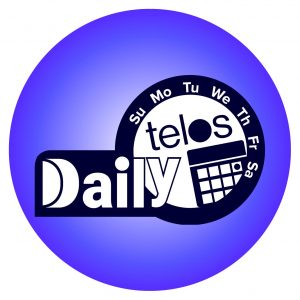 Defi & Blockchain
In December 2020, we worked with Goldsmith Money to launch their innovative idea, Daily Telos Blockchain Diary. Daily Telos operates on the Telos blockchain…
Read More »